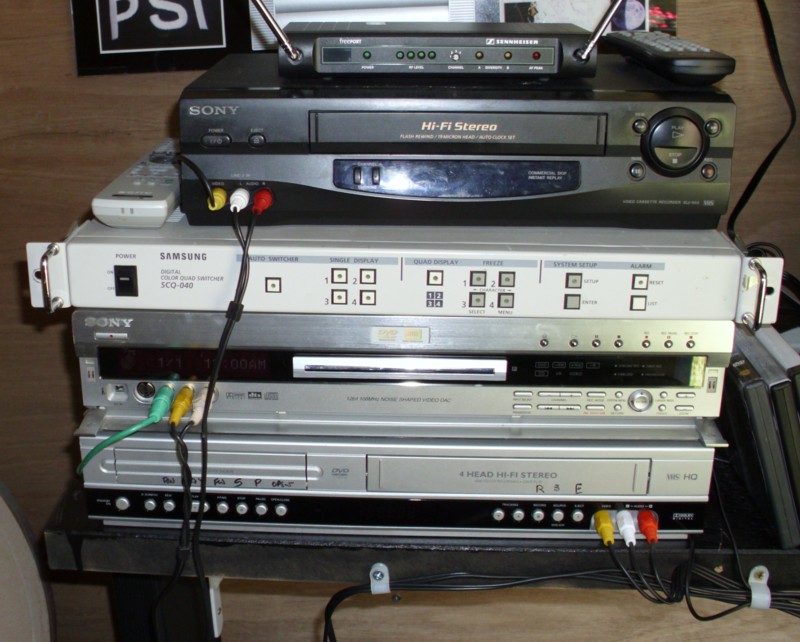 Rack System, left side of Main Console
(Top to bottom) Sennheiser wireless receiver (WWV feed), VHS1 Quad recorder, Quad Processor, DVR1 Quad select recorder, VHS2 Cam 3 recorder.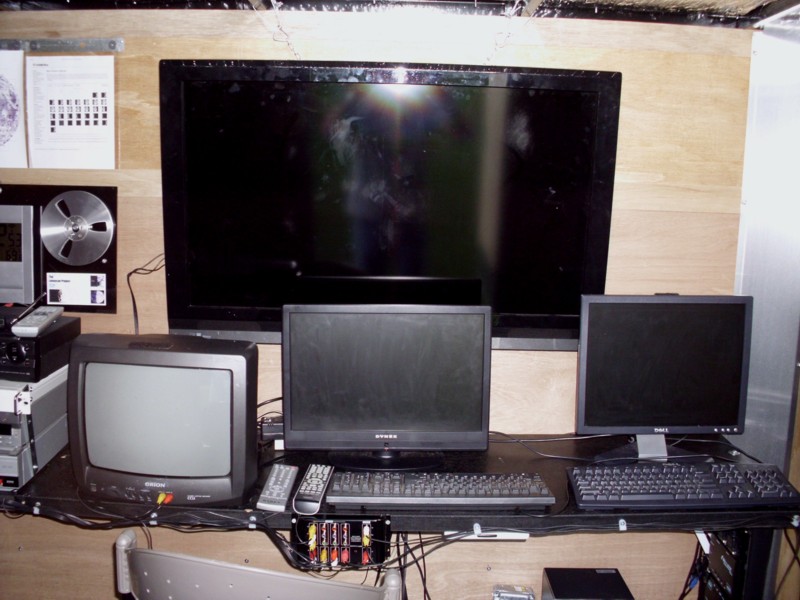 (L-R: Monitor #1 CRT (Quad), Monitor #2 (Quad Select), Monitor #3 (Graphics or LPI Cam),
Monitor 4, 40" LCD Main (SSI Cam)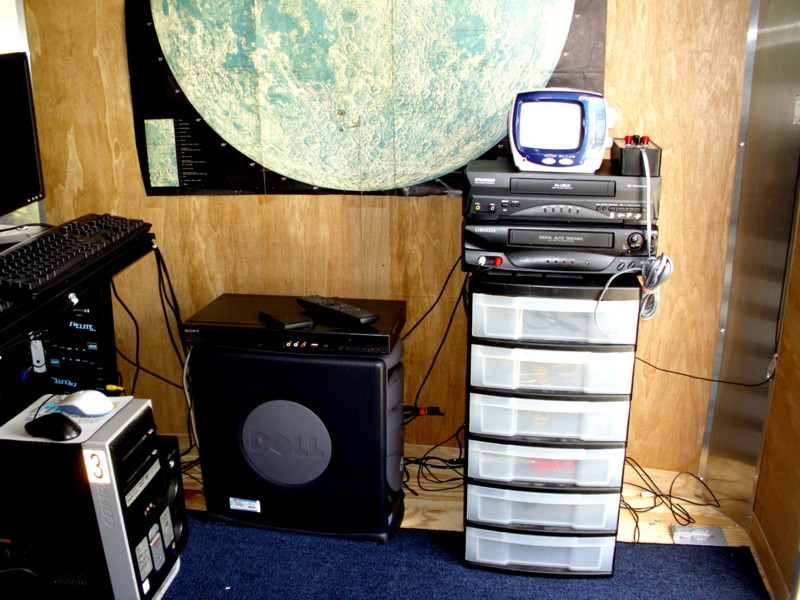 Front Right, Rack System 2, VCR3 (findercam recorder) & VCR4 (cabcam recorder)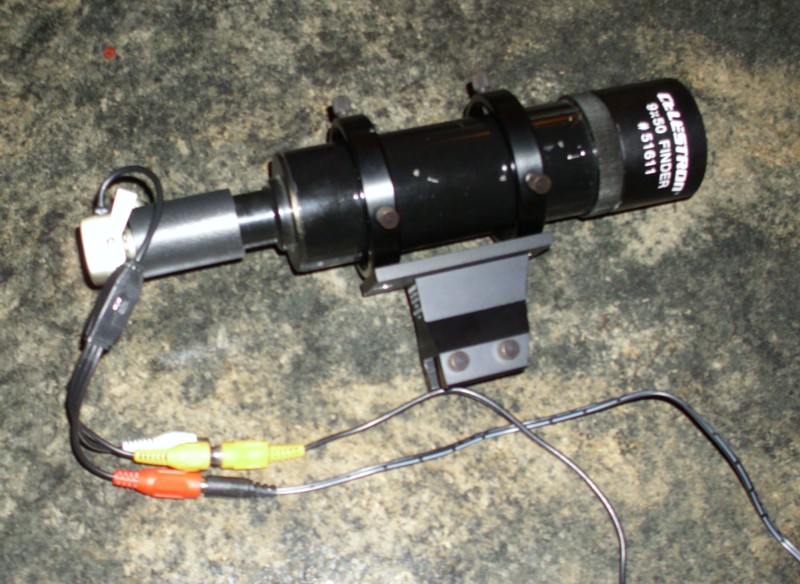 Findercam B w/crosshairs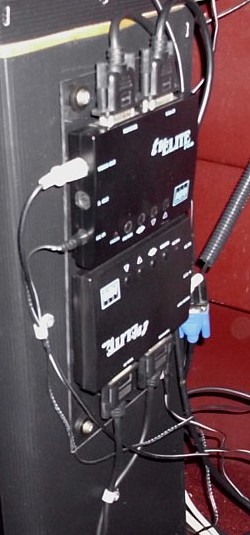 Digital-to-Analog Converters (2)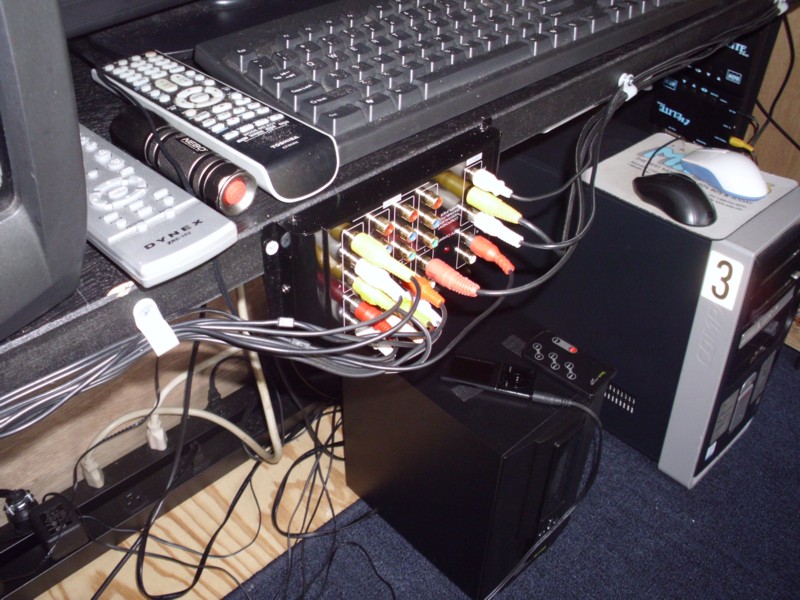 Audio/video amp board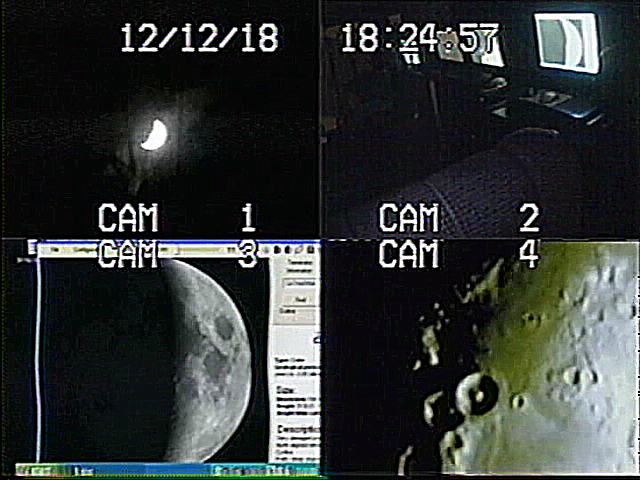 Quad view on Monitor #1 CRT. Findercam, CabCam, VGA (or Skyglobe), and SSI cam views.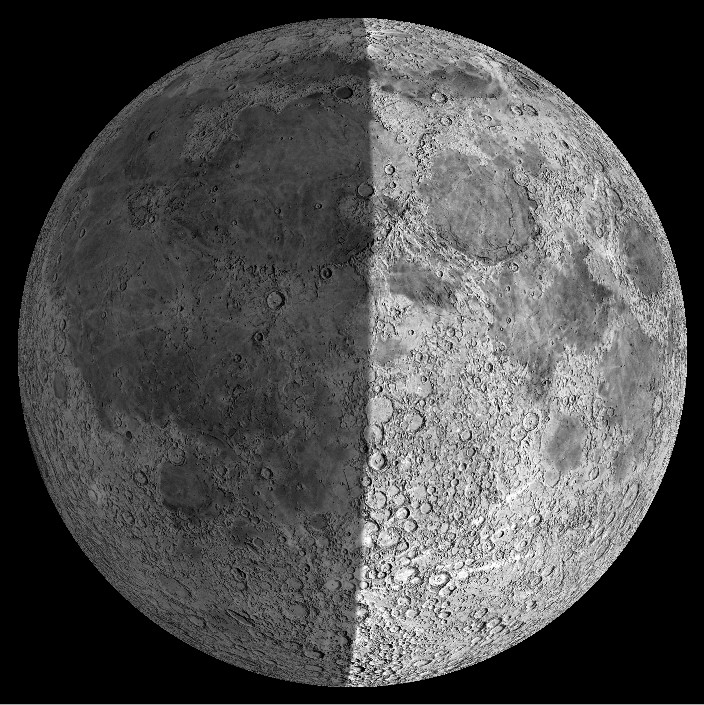 Scantime VMA Graphics from Computer 2
(Left) Computer for SSI camera. (Right) Computer for VMA Graphics & LPI back-up camera